We deliver custom solutions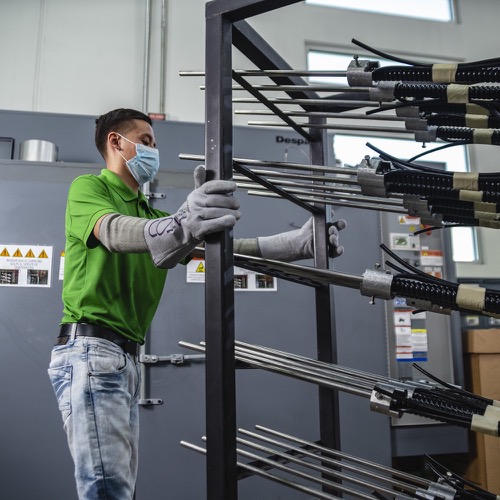 Get more than top-tier products
When you work with us, you're not only getting customized solutions, you're saving time and money. We handle the development, design and testing of all your products. Plus, our in-house OEM engineering experts will provide valuable project support from start to finish.
Comprehensive range of value-added services:
Engineered cable design
In-house performance testing
Coil cord production
Harness and cable assembly production
Thermoplastic and rubber injection molding
PPAP Process
Fully EDI Compliant
Cellular Manufacturing
Innovative MRP solution
Customized kitting, labeling, and packaging
Recycling and sustainability programs
ISO 9001:2015
Contact Us
"Paige tends to be a partner we want to work with wherever we can... they know our product inside and out. Paige knows what will work and won't work, so we can reduce development lead time. Paige's engineering is very strong."
Applications